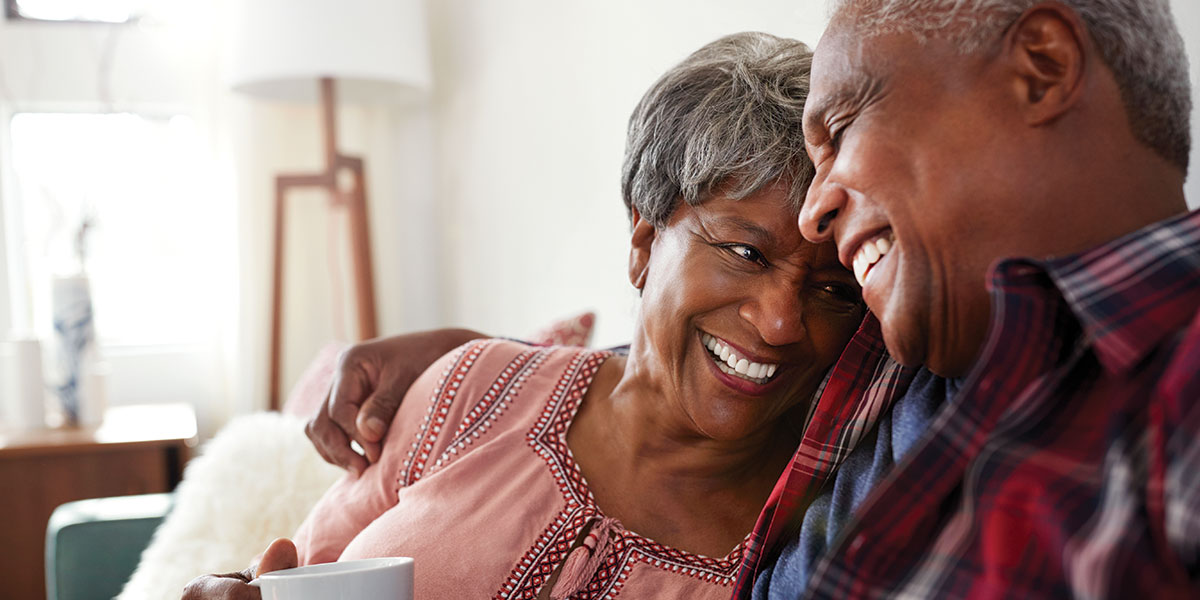 The AARP's recent "Home and Community Preference Survey" found that more than three-fourths of adults aged 50 or older want to remain in their current homes as long as possible. But here's an alarming disconnect: A study by the U.S. Census Bureau found that under 10 percent of U.S. homes are equipped and ready for elder occupants.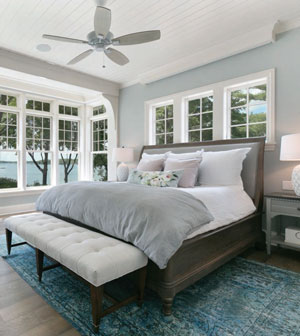 What makes a home aging-friendly?
Accessibility starts with having a convenient entrance that is step-free or with steps supplemented by a gently-sloped ramp. Inside, a main level bedroom is a must, preferably en suite with a wide-doored bathroom and shower equipped with support bar and shower seat. A more complete list of accessible features is included later in this article.
Brockwork's John Brock, who has been building in the Smith Mountain Lake/ Roanoke area for 28 years, is determined to make the homes he builds aging-friendly. "All my clients are retirees, so they fit the 'desire-to-age-in-place' category. So we always plan for wider doorways, hallways and other spaces that will accommodate wheelchairs if needed in the future."
"Sometimes a client will bring a house plan from a magazine to show what they want. But those have to be analyzed carefully for handicap accessibility," Brock cautioned. "For example, though the main bathroom doorway may be wide, the commode itself might be tucked into a too-small room with a narrow door.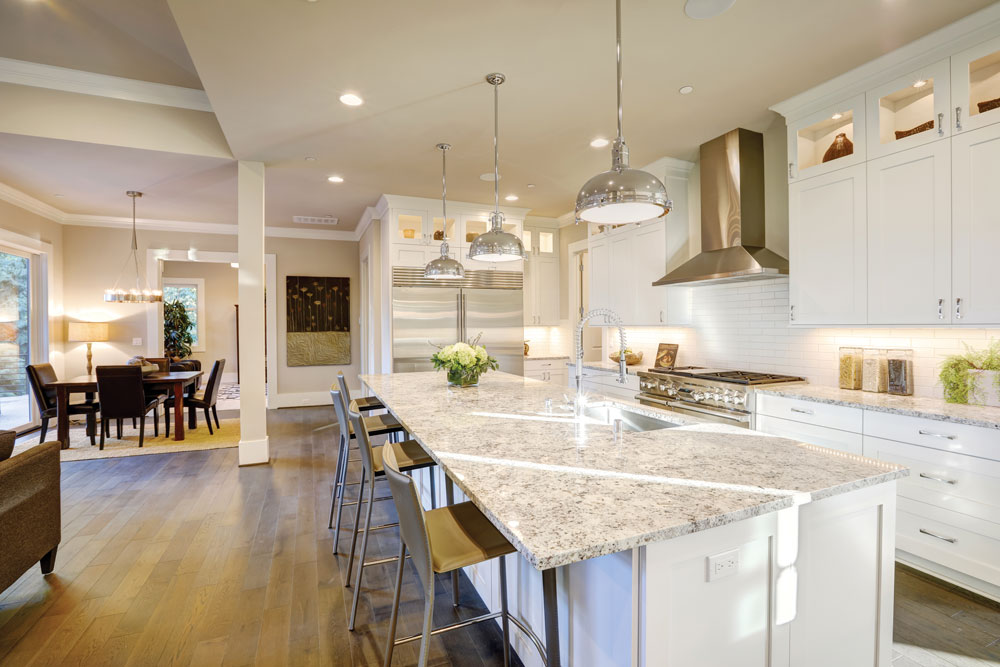 "What I'm seeing now," Brock continued, "is the demand for elevators. That used to be rare, but the last three homes I've done have had them. We also have a way to plan for one in the future, installing a closet area with screw-in framing for easy removal when it becomes an elevator shaft. It's best to think of this ahead of building because an elevator requires a basement slab with an 8-inch pit."
"In order to make the home wheelchair accessible, there were things that we'd have to change."
— Earle MacKenzie
An accessible home modification
When Glenna and Earle MacKenzie bought their home at Smith Mountain Lake, they did so knowing that remodeling it to accommodate her wheel-chair-bound lifestyle would be necessary.
"We liked the lake view, the sandy beach on the lot and the yard that sloped very gently toward the lake," Earle said. "Those were aspects of the home that set it apart from others on the market at that time. But in order to make the home wheelchair accessible, there were things that we'd have to change."
After the renovation, there is just one 4-inch step into the house at both the front and interior garage "people door" entrances. Intrusive walls were removed to accomplish a much more wide-open concept house. A "swap" between kitchen and dining/living room spaces now permitted very wide wheelchair-friendly aisles around a huge center kitchen island. While there are companies that specialize in cabinetry designed for easy use by people with disabilities, the MacKenzies did not feel that was necessary in their case.
The primary bath, located on the main floor next to the primary bedroom, has a "roll-in" (rather than a step-over) entry to the shower. And there is a wheelchair-accommodating vanity that allows Glenna to roll in under the counter.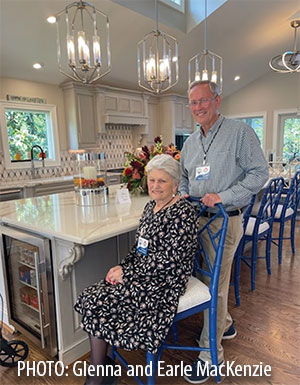 Glenna's desire to get to the lower level, where a lovely patio and lake/beach access await, was met with the installation of an elevator on an outside wall of the kitchen, with an access that masquerades as a wide pantry door. (Author's note: All of these changes were done so seamlessly by David Smith of D.L.S. Construction and did not "pop out" during an initial walk-through of the home. It was only after Earle pointed out the roll-in shower that I became alert to the aging-friendly changes accomplished during the 18-month renovation.)
Making a home aging-friendly does not always require the expense and inconvenience of a major renovation, but even minor changes often require the help of a knowledgeable, reliable contractor. What could be worse than an inexperienced builder's installation of grab bars that fail? Thankfully, the National Association of Home Builders has created a Certified Aging-in-Place Specialist (CAPS) program. Hiring a CAPS-certified builder assures the client that this builder has the experience to properly make modifications in aging clients' homes.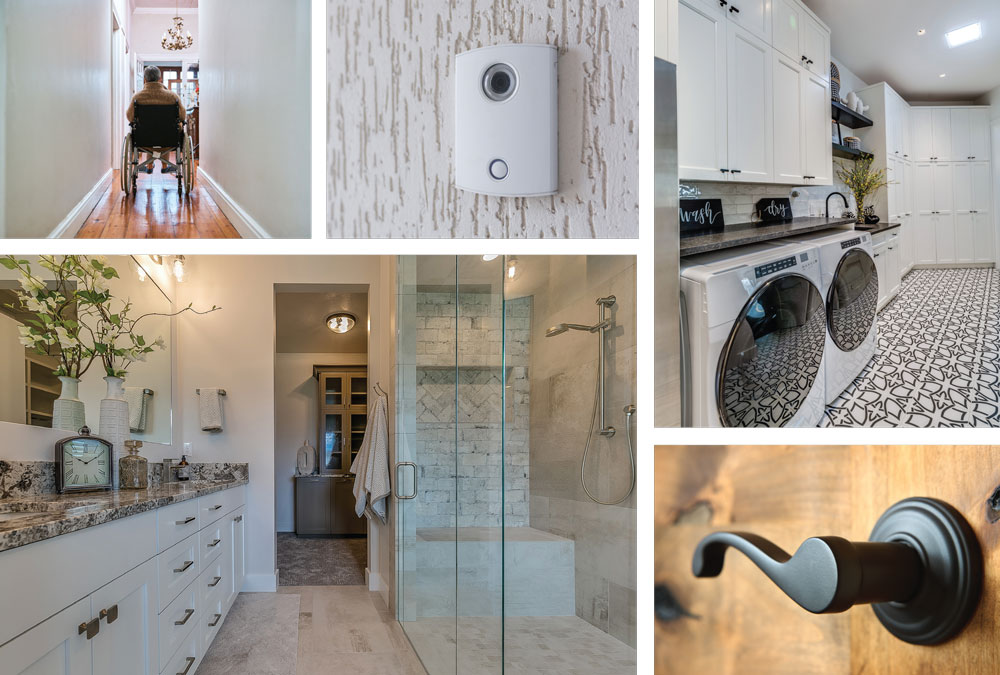 Modifications to consider
Here are some of the changes that your CAPS builder might help you make:
Change the shower entry to walk-in/roll-in rather than step over.
Install grab bars near the toilet and/or in the shower.
Consider a raised commode (yes, there is a product available online called a "Toilevator" that, for under $100, plus plumber's fee for installation, will raise an existing toilet about 3.5 inches). While you're at it, consider adding a bidet toilet seat for easy hygiene.
Be sure to house the washer and dryer on the main level of the house.
Move light switches so they can be easily reached from a wheelchair or a bed.
Exchange regular doorknobs for lever handles to aid older adults with reduced hand and arm strength. Arthritic fingers make it difficult to get a grip on things like doorknobs.
Widen doorways and hallways. Standard interior doors in homes are 32 inches wide, but the Americans with Disabilities Act has recommended a door width of 36 inches in order to better fit a wheelchair.
Create zero-threshold entryways. If this is impossible, a ramp to an exterior door might be added. Note: the ramp does not need to be to the front door; often there is a side door that could be ramp equipped for wheelchair access.

Add a doorbell security camera and enhanced outdoor lighting so you can more easily see who is ringing your doorbell.
Simplify your life with a lower maintenance yard by changing grassy areas to beds of mulch or stone. Outdoor maintenance like mowing, shrubbery trimming and leaf removal can also be hired out. Ask neighbors or look online for recommended lawn care services.
Falls can be life changing
Falls are a major health risk for older people. According to the Centers for Disease Control and Prevention, falls cause millions of injuries and 32,000 deaths each year. Listed here are a few inexpensive ways to minimize the risk of falling in your home:
Eliminate throw rugs that can slip and slide or get tangled in wheelchairs and walkers.
Install textured no-slip strips and a sturdy grab rail in the bathtub and shower.
Add a waterproof seat or chair in the shower.
Use rubber-backed bathmats to avoid slipping in the tub or shower.
Put nonskid treads on stairs. Remove worn carpet that can catch a shoe or slipper.
Secure electrical cords so there is no danger of tripping on them.
Add additional lighting, especially plug-in sensor lights, to stairways and other dark places. With aging comes cataracts that can severely limit low-light visibility.
Bottom Line: Weigh the alternatives
Depending on one's mobility and wellness status, making changes that allow staying in a home longer may be a financially attractive alternative to moving to a care facility or buying a smaller home. A financial adviser or perhaps an attuned relative may be able to help with a comparative analysis of the alternatives available for your specific situation and anticipated needs. Don't hesitate to get advice before making critical decisions. ✦