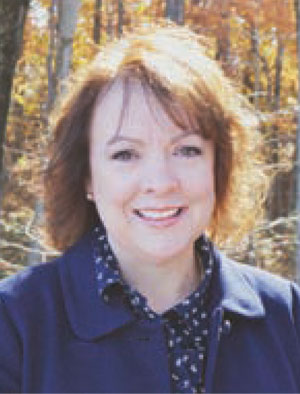 When you ask people about their favorite place, you'll find a pretty even split between those who want to be by — or on — the water and those who desire a mountain getaway. No wonder Smith Mountain Lake appeals to most everyone, as you get the best of both!
I live about 30 minutes from the eastern side of the lake, and it's always a pleasure to visit. Whether you want to relax by the water, hike, boat or eat out, you'll find plenty of options at SML.
For some, the allure of the lake is so great, that they decide to invest in a permanent or vacation home. This issue takes a tour of three gorgeous SML homes and allows you to hear from the homeowners who built or renovated a perfect spot on the water. One family described their first visit to the lake years ago, when they fell in love: "It was September, it was the perfect fall weekend, and it felt magical."
Whether you live at the lake or visit, this issue offers inspiration for making the most of your time here — especially outdoors! Check out our pieces on outdoor lighting and under-deck designs to create more usable space for entertaining, even at night. Gather around a fire pit or outdoor fireplace at the lake and extend your days even into the late fall. SML is the perfect place to host a fish fry: Start prepping! Pair those delicious morsels with a light and healthy salad — you're sure to find a pleaser among this issue's recipes.
If you own a place, you'll want to check out ways to take care of your lawn that protect our waterways with our "naturally green" piece on fertilizers and weed killers. We also explore 10 native plants that are perfect for the lake. Indoors, we look at ways to make your design flow more cohesively from room to room and ideas for making the most of those gorgeous lake views. And because so many lake lovers want to retire at SML, we provide some accessibility tips to keep you safely in your home.
I hope you'll enjoy this issue of SML HOME at your favorite spot on the lake. Drink a tall glass of lemonade — or other refreshing beverage — give the magazine a read and enjoy all that the lake has to offer in 2023!
Donna Dunn
donna@jamesrivermedia.com