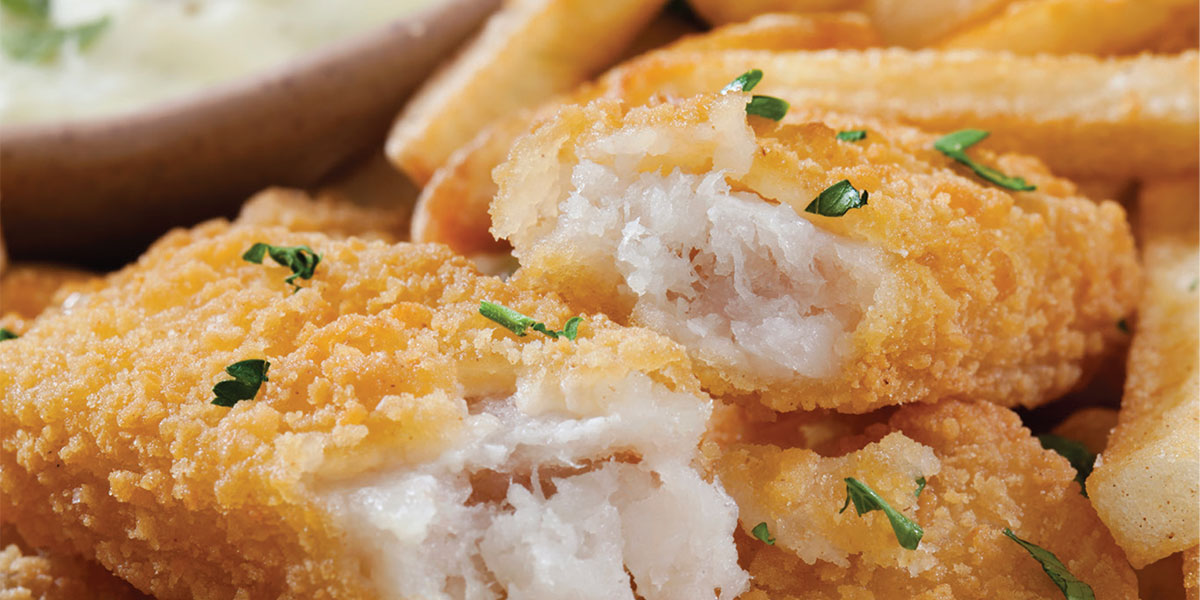 My dad is known for his fish fry mastery. My whole life we've had fish fry events – my parents, sister, brother, our families, and our extended family of aunts, uncles and cousins can attest to his delicious skills.
In fact, during the height of the pandemic in 2020, Dad said we would have a fish fry when we all got together again. To my dad, a fish fry seemed like the exact right celebration after a long period of separation. For a lifelong, avid fisherman, fishing was something he could do during quarantine, so he was creating quite the stock in my parents' standalone freezer. Mostly with his favorite to fry … crappie.
Then, in early 2021, he had a health scare. But, even then, he kept talking about a fish fry. Gratefully, he recovered, and the world opened back up. He got his fish fry.
For us, a fish fry has always been about more than just the food, though that is important. It's really about bringing people together and making memories. While a fish fry can be held inside, the most festive and best ones are outside, on a warm day or evening, surrounded by people you love. (Plus, who wants a house that smells like fish?!)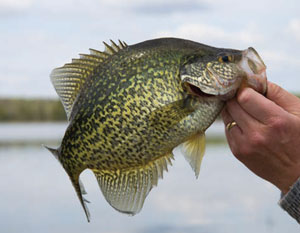 Fish fry 101
Whether a professional chef, home cook or a person who fishes, everyone agrees that not all fish are best for frying. The favorites are those that are lean with a neutral flavor and white flesh. These fish can tolerate hot oil, cook up evenly, take on the flavors of your breading or condiments well, and provide that flaky center to complement the crispy exterior.
If you're fishing Smith Mountain Lake, that means crappie and white perch, but catfish or striped bass can be good options, too. If you're pulling in fish from other areas, look for cod, tilapia or halibut.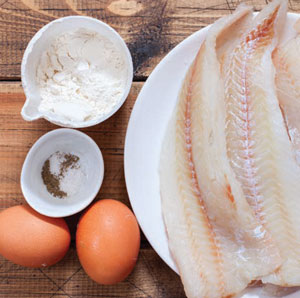 Prepping the star
The star of any fish fry is the fish itself, and every star needs to be well prepped. In the case of a fish fry, that starts with filleting. Anyone who fishes probably has a preferred method of filleting, but some aspects hold true regardless of person or preference.
Filleting starts with a good, sharp knife or electric knife. To fillet a crappie, for example, with an electric knife, you start right below the head and go down the backbone. Then, flip it over and go down the skin on the other side. Once done, check the fish to ensure all bones are removed.
To eat the fish right away, pat them dry thoroughly and keep them cool until you cook them. You can store them in a resealable bag or sealed container in your refrigerator for a couple days. To eat them later, put the fillets in a resealable bag and fill with water to avoid freezer burn. Seal, date the bag and lay flat in your freezer for up to several months.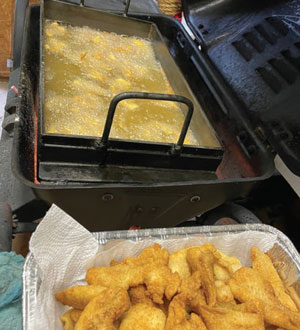 Dressing the star
With all the prep done, it's time to get the fish ready for frying, and at this point, it's now all about the breading, the oil and the fryer. You can make your own breading or buy pre-made, even good gluten-free options. Use a separate fryer for the gluten-free breading to avoid cross-contamination if that's a concern.
If your fish fry is a small affair, you can use a simple kitchen fryer. If you have a larger crowd of a dozen or more, you'll want a large fryer, or you'll be making small batches nonstop and miss your own party! You can use fryers that operate on propane or get a fryer pan that sits on top of your grill. My dad, a welder, made his own fryer pan. Most frying experts say canola oil is the preferred choice, though peanut oil or coconut oil are additional options. Regardless, the oil needs to be hot enough that the fish fries up immediately or the fish will soak up the oil.

The supporting cast
Any good show has a strong cast. And any good fish fry has a strong set of side dishes.
With the fryers going, you can easily make hushpuppies and French fries, which are always crowd pleasers. But no fish fry is truly complete without coleslaw. Other popular fish fry sides include baked beans, corn on the cob, greens or mac and cheese.
Whether you're throwing a party or feeding a few friends, plan a fish fry this summer. You're sure to make some scrumptious memories!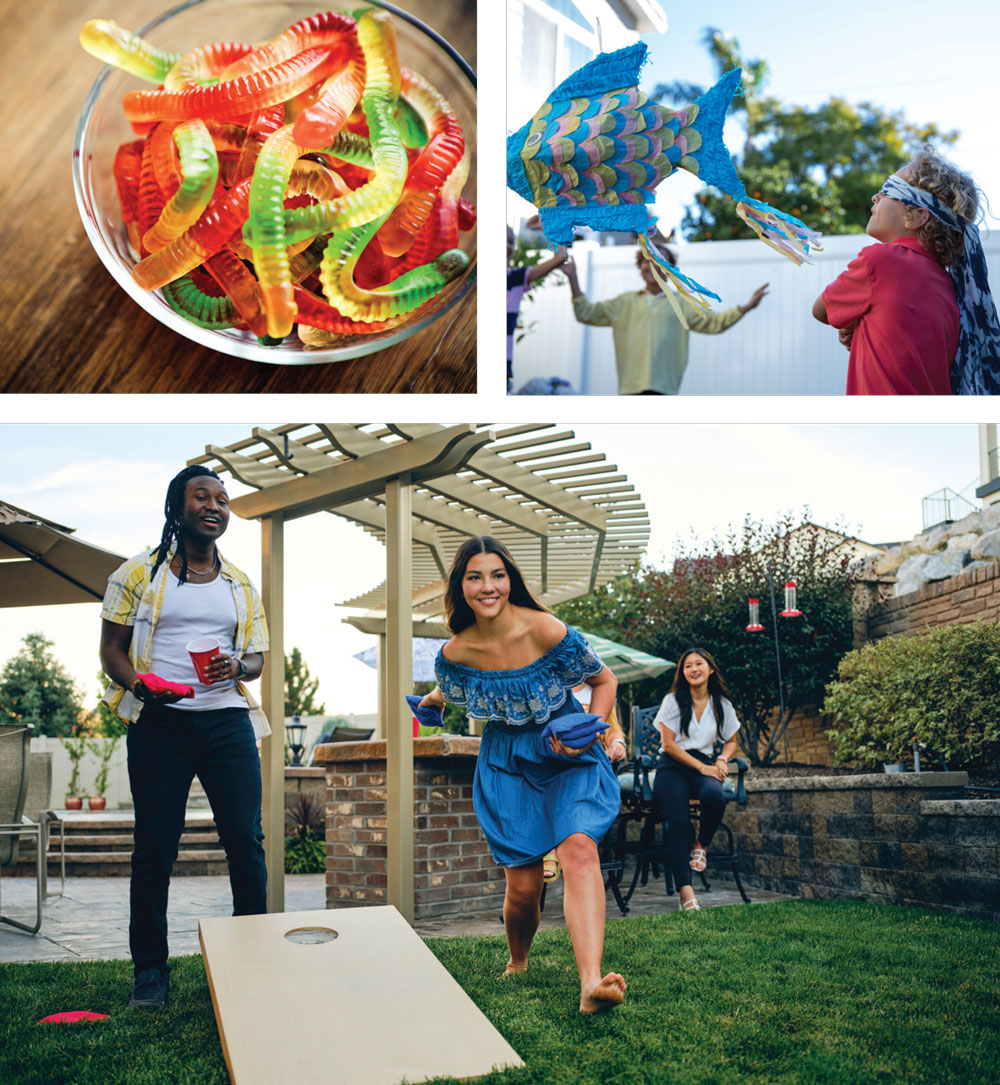 SET THE STAGE FOR FISH FRY FUN
To turn your fry into a party, add a few festive elements:
Create atmosphere with music, string lights and a fire pit.

Set up yard games such as cornhole, horseshoes, Frisbee or badminton.
Share fishing tall tales.
Create games: Display pictures of fish and see how many people can identify. For children, play pin a fin on a fish.

Add fish or fishing-related décor such as banners, balloons, tablecloths and paper products.

An unused (or thoroughly cleaned) tackle box can hold napkins and silverware.

A fish bowl with flowers can serve as a centerpiece.

Give packages of gummy worms or Swedish fish as party favors. ✦