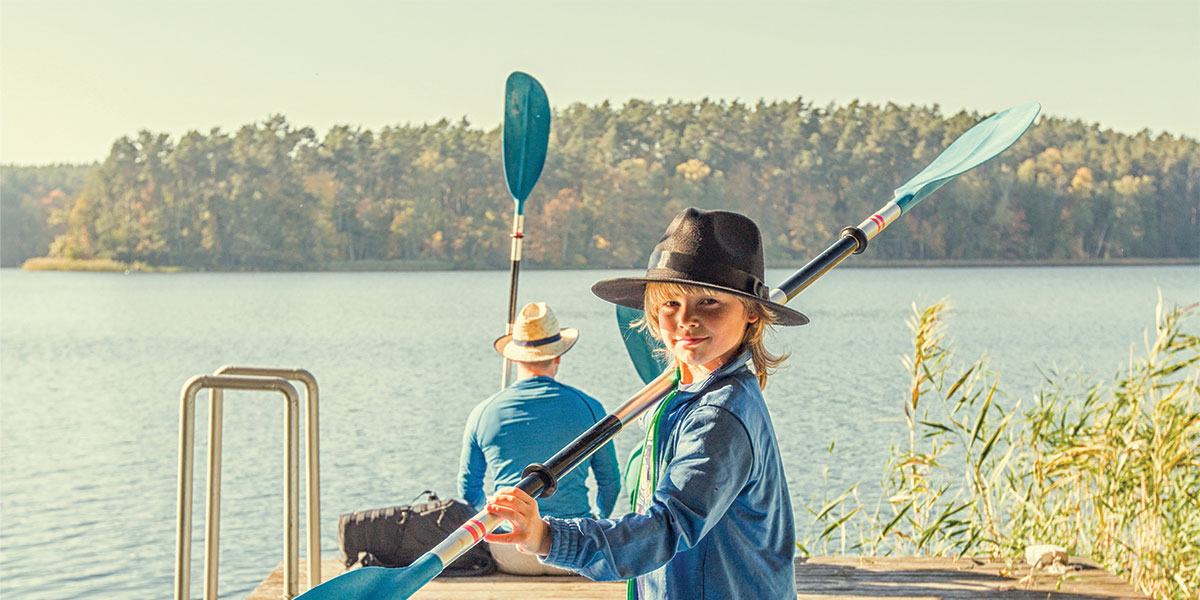 People who enjoy Smith Mountain Lake, whether as full or part-time residents or visitors, are quick to proclaim it "best" for waterfront fun. "Best" is always a subjective term. But here are some of the most oft-cited arguments for awarding that distinction to Smith Mountain Lake.
Top of the list is location. SML is just a 4.5 hour drive from Dulles airport in Northern Virginia, 2¼ hours from Raleigh/Durham, 1¾ from Greensboro and just 45 minutes from Roanoke. Yet it's nestled in the foothills of the Blue Ridge Mountains, traffic-jam free and offering surrounding mountain views. "Easy to access, yet far from what you want to escape," says Chamber of Commerce Executive Director Chris Finley. "Three or four cars in line at one of our few area stoplights is our version of 'congestion.'"
The lake is also proximate to a number of colleges and universities, and many newcomers—like Teri and Joe Sprague, who last year retired to a lakefront home in Boxwood Green, Franklin County—learn of Smith Mountain Lake through personal or family ties to one or more of those schools. Teri first dreamed of living on a mountain lake someday during her sophomore year at Virginia Tech, after a water skiing excursion with classmates introduced her to the area. Daughters Jocelyn and Ashley later attended Tech as well, which led to more opportunities to become enthralled with what Smith Mountain Lake offers. "When it came time to retire, I knew exactly where we should settle," Sprague says. A bonus: Two of the Spragues' daughters are now raising young families nearby—grandchildren who will, as they say here, "grow up Laker!"

Life on the water
Next is water quality. SML's water is "see-your-feet-when-you-swim" clear and carefully monitored by volunteers from the Smith Mountain Lake Association for clarity, bacteria and algae. Refreshing plunges begin in May and last through late September, and the boating season—though fishermen ply the waters for trophy bass and stripers year-round—runs from April through October. Salt-free water and air are kind to vessels as well as structures and vehicles on shore.
Water recreation abounds at SML. Sailors capture spring and fall breezes; boaters have a long season of pulling grandkids on tubes, knee boards, skis and wakeboards. Wake surfing is common; so are trips to lakefront eateries and just cruising the myriad coves to ogle waterfront homes and landscaping. Sunset cruises are a must; the spectacle of the mountain backdrops changes with the seasons from various parts of the lake.
Smith Mountain Lake is ideal for those new to boating and for experienced skippers alike. It's generally deep, with few propbusting hazards. Channels are well-marked with navigational aids, so finding your way day or night is quite manageable. Marinas with boater services are abundant, and a typical weekly water level variation of just 1–2 feet contrasts favorably to other lakes where 6–8 foot level changes are a challenge for boatkeeping. Covered docks, often with lounging/entertaining space, are common, and the lake is in a surprisingly bug-free band where mosquitoes are seldom a detraction to dock and patio entertaining.
On-land attraction
While the SML community is focused on the charms of the lake, there is more. An impressive arts scene, driven by the Smith Mountain Lake Arts Council, includes concerts, art and photography exhibitions and plays featuring local talent. Opportunities to volunteer abound through the churches and many non-profits that philanthropic residents have formed to assist those in need. Want to learn to play steel drums or bluegrass banjo? You can do that here. Or volunteer to help with the annual Charity Home Tour that uniquely lets visitors travel to the homes by either car or boat.
Golfers will find ample country club and public courses, some with lakefront holes and all benefiting from Blue Ridge topography and views. Pickleball and tennis are readily available, as are bridge groups, book clubs and garden clubs. The lake attracts successful, talented people who continue pursuing their interests—but in a lakefront setting that attracts friends and relatives to visit and gorge on the water fun.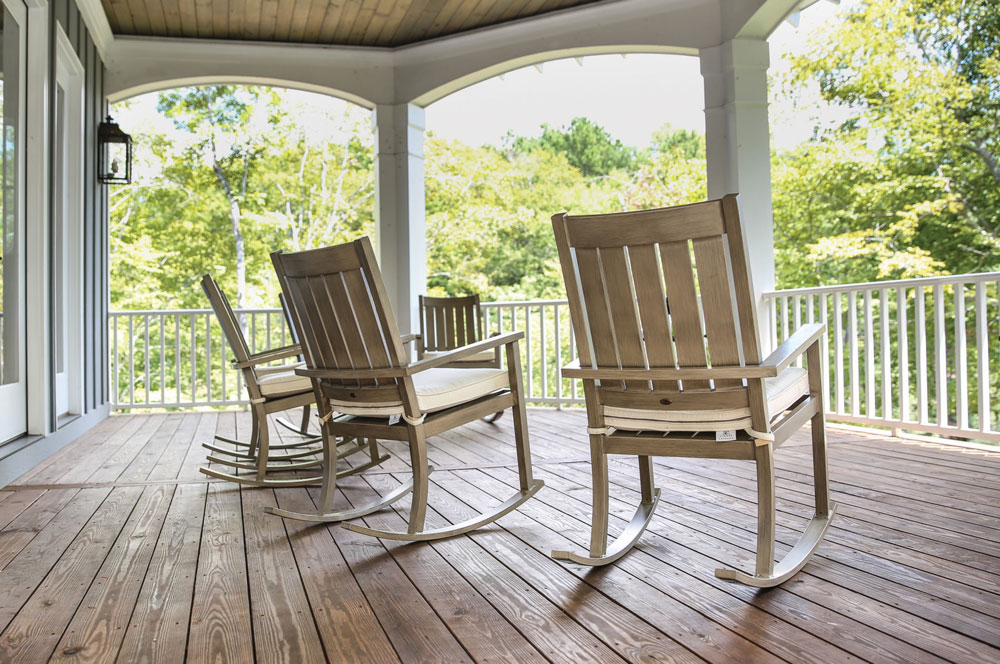 A sense of community
Before COVID-19, when residents attended cocktail gatherings on docks and waterfront decks and patios, conversations often turned to, "How did you get here?" A not uncommon response goes something like this: "Well, we looked at lakes all up and down the East Coast, but none had all the charms of this one." The combination of clear waters, mountain vistas, relaxed water recreation, rural charm and light traffic on surrounding roads is a hard act to top. However, there's another common attraction.
"It just may be the people who amaze me the most—they are so genuinely friendly," says Dot Kelley, who with husband Bill Landon, has been a "weekender" at the lake for 17 years until buying a retirement home in Waverly a year ago.
A Michigander who enjoyed Lake Michigan and other lakes and rivers near her childhood home in Ludington, Dot was a fresh-water lover from the get-go. "Bill and I were living near DC when we got a mailer promoting Leesville Reservoir. I had always dreamed of owning a lake property someday, so we drove down to have a look. We settled on a lot there, but got lost driving around and stumbled on a glimpse of SML at Halesford Bridge. I knew instantly that was the lake I wanted to live on," she says.
So in March 2003, Dot and Bill bought what she calls a "cute little house" near Isle of Pines and have enjoyed countless weekends and vacations there with their five water-loving daughters. "The water is so fresh and pleasant, there are plenty of things to do and it's not overrun with people on the roads or water. We've had a ball!"
Yet it's the evident Southern hospitality of everyone they meet—even the transplants—that makes Dot so eager to be here full-time. "We're all-in," she says. "SML is where we'll retire and spend the rest of our days!"
Realtor Jada Turner of Berkshire Hathaway Properties is anything but surprised by that account, noting how clients' eyes widen with excitement when visiting properties on SML's shores. "Whether it's a cove view or main channel vista, a modest cottage or a roomy home to accommodate visits by large families, people quickly see how living here would be a wonderful experience." ✦