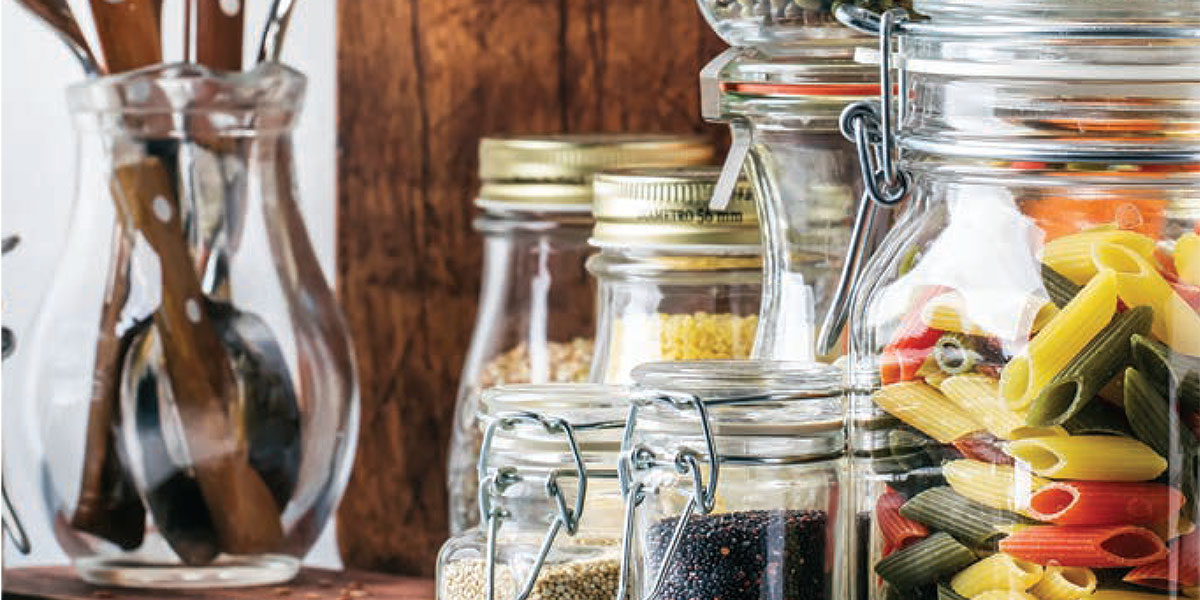 With spectacular sunrises and lingering sunsets over the water, lake living can feel like you are on a never-ending vacation. In order to maximize time outside on the dock or in the water, an organized kitchen is helpful, especially when it comes to entertaining. No one wants to be stuck in the kitchen trying to figure out what to serve while everyone else is outside enjoying themselves.
A well-stocked kitchen is the foundation of meal planning and easy entertaining. Trips to the grocery for perishable items such as milk, yogurt, eggs, fresh meat and fish, and fruit and vegetables can easily be limited to weekly visits if your pantry and freezer are maximized for efficiency. Intentional stocking for tried-and-true recipes, last-minute entertaining or hosting big gatherings makes life on the lake easier. There's nothing worse than missing a key ingredient to a recipe and having to drive to the store right before dinner.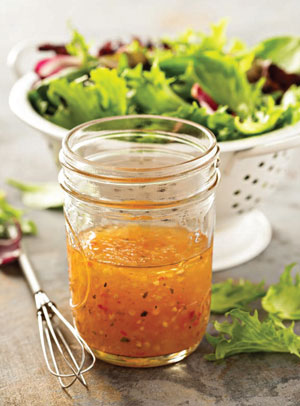 Get the goods
Pantry items should serve a purpose. There's no need to have dried lentils if they are just going to take up space. Stock what you will use. High-quality oils and vinegars are good to have on hand for mixing up a vinaigrette. Honey, maple syrup and granulated sugar will sweeten sauces and recipes. Diced tomatoes, tomato sauces and paste, and canned white and black beans are handy staples for many recipes.
Long-grain white rice and other grains such as quinoa or farro are great for sides. Dried pasta and tomato-based sauces, alfredo sauce or pesto make for a simple supper. All the ingredients and spices for your favorite go-to casserole should also be on hand in case you have a neighbor in need or want to freeze something for a later date.
Packing lunches for kids going out on a boat all day? Make sure you have water bottles, peanut butter and jelly, and plenty of snack choices such as granola bars, chips, pretzels and crackers.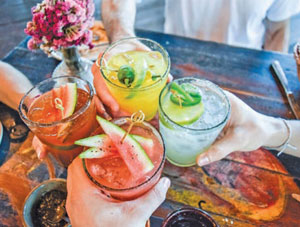 For an impromptu cocktail hour, stoned wheat thins, water crackers and cheese straws can be paired with cheese and dips for a quick appetizer. Cured meats, almonds, cornichons and dried fruits are all items that can be stocked to round out a last-minute charcuterie board.
Condiments for cookouts should be checked for expiration dates and replaced if needed. No one wants to use a crusty mustard or squirt the last bit of ketchup. Stock ketchup, mustards, relish, hot and barbecue sauces, pickles and canned salsas to jazz up your burgers.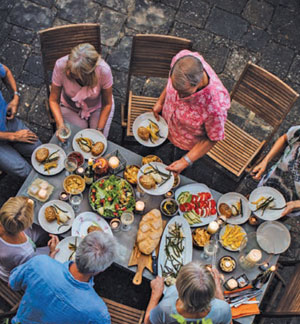 Many meats and seafood for the grill can be stocked in the freezer and defrosted the day of: chicken, hot dogs, sausages, ground beef, thick fish fillets and shrimp. With onions, mushrooms and peppers on hand and a set of skewers, kebabs can easily be on your grilling menu.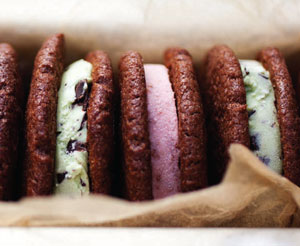 When it comes to dessert, many items can be frozen and turned into fun treats. Rolled cookie dough and high-quality ice cream can be transformed into gourmet ice cream sandwiches. Hershey bars for s'mores and frozen marshmallows (divide them into small groups of 4-5 and roll up in tin foil) are perfect for a bonfire. Pound cake topped with thawed frozen berries is another freezable dessert.
Your freezer can also store fun mixers for adult beverages. It might not be Cinco de Mayo, but frozen Daily's margarita mixers in pouches can liven up any party. Homemade simple syrups in glass jars can be stored in the refrigerator. Just add your favorite spirit for a craft cocktail. There are many good-quality mixers on the market: Stirrings, Bittermilk and Owl's Brew have creative flavors for unique cocktails.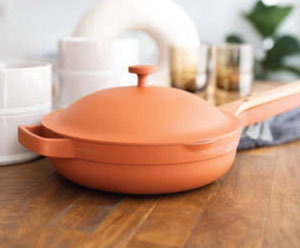 The gear
To simplify your life in the kitchen, there is a wide variety of time-saving devices such as the air fryer, blender and slow cooker. If you are looking to consolidate your pans, you might consider some of the newer ceramic-coated cookware such as the Always Pan, which claims to replace eight traditional pieces of cookware.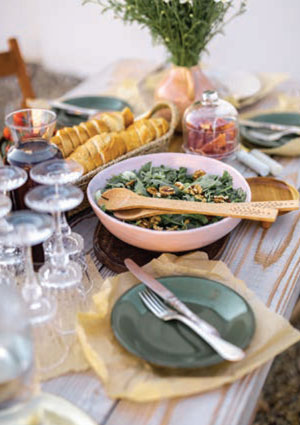 Dining al fresco is delightful, but no one wants to load up a paper plate and have it collapse with the weight of food. A stylish, casual table can be set with melamine dishware that comes in colorful patterns and designs. Easy-to-launder cloth napkins or colorful paper napkins, stainless steel flatware, candles protected by hurricane lamps and a vase of seasonal flowers make a simple but chic table. Stemless wine glasses and tumblers by Yeti, Corkcicle, Swig and Tervis will keep everyone's beverage of choice cold or hot and won't break.
If you are trying to reduce single-use plastic, there are new storage bags on the market made of silicone. Stasher makes bags suitable for dry storage and the freezer. These are perfect for storing snacks and leftovers, and can be easily washed and reused. Investing in glass storage containers is another eco-friendly way to store food and leftovers and can also be used to marinate food.
With some planning, organizing and a little shopping, your kitchen can be stocked and ready for action. By being intentional about what's in your fridge, freezer, pantry and cabinets, you'll find yourself with more time to enjoy the family and friends who make lake living that much sweeter. ✦