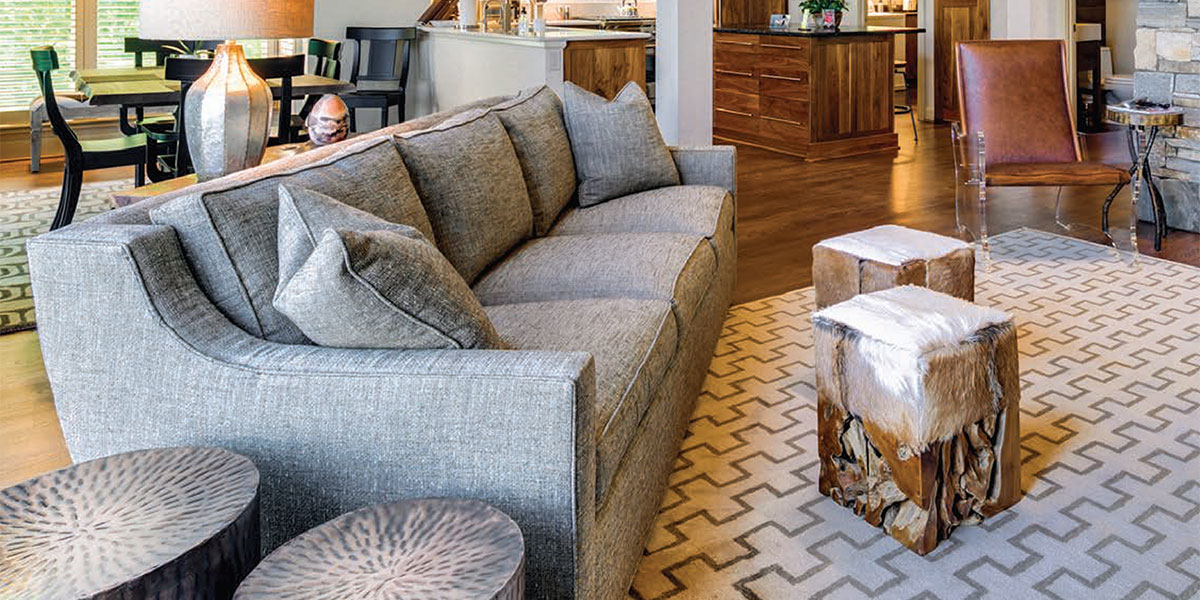 With lake season entering full swing, you might be thinking about sprucing up your living space for high-traffic months. Maybe you are thinking about buying some new furniture, or you simply want to shake things up a bit with some new accent pillows. Either way, one idea to make sure your home is ready for the rigors of hosting and entertaining guests at the lake is to consider furnishings that are made with performance fabric.
In the furnishings industry, "performance fabric" is a term used to describe fabrics that are made to withstand the wear and tear of everyday life. While these fabrics were originally designed for outdoor furniture, they have come a long way in their look and feel, and are now used indoors as well.
What is "performance fabric"?
What makes a fabric performance grade? It's actually a combination of factors. According to interior designer Jessica Byrd, president of By Design Interiors, "A performance fabric is characterized as a fabric that is easy to clean, resists abrasion over time, and holds up to everyday wear and tear."
In the beginning of their time, performance fabrics were used outdoors because they were easy to clean and were stain- and fade-resistant. However as time went on, these high-quality fabrics quickly became used on indoor furniture as well. "The industry saw the need for performance fabrics indoors because of these same characteristics that are needed for everyday use with pets and children," Byrd says.
Unlike regular upholstery fabrics, performance-grade fabrics are not merely for style and aesthetics, but are made with high-quality threads and are quite durable. According to Kathy Potts, principal decorator and owner of Decorating Den Interiors, the most common threads include olefin (also known as polypropylene), acrylic, nylon and polyester. Some of these threads are pre-treated with chemicals while others are not.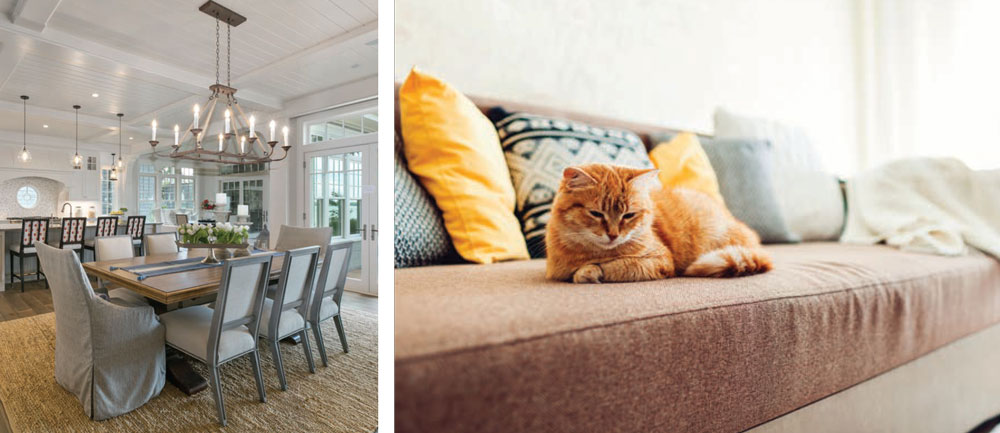 Indoor/outdoor styling
Don't let incorporating these fabrics into your indoor living space intimidate you. With a myriad of color palettes and patterns, homeowners are now choosing to use these fabrics for a look that is both practical and stylish. According to Byrd, some of the most popular selections include chenilles, wovens, and patterns such as herringbones, stripes and geometrics.
"We use a lot of woven textures that are still soft but that also have some varying tones of color," Byrd says. "Just because it's a performance fabric doesn't mean it has to look plain or commercial."
---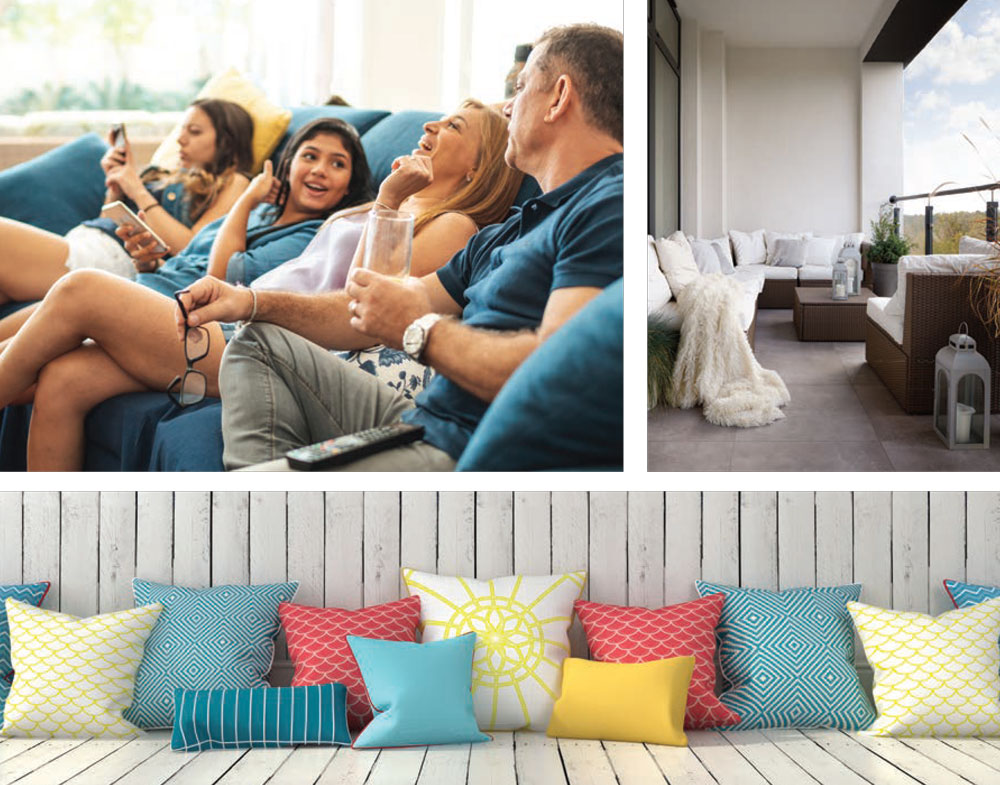 PERFORMANCE FABRICS ARE MADE TO WITHSTAND THE WEAR AND TEAR OF EVERYDAY LIFE. WHILE THESE FABRICS WERE ORIGINALLY DESIGNED FOR OUTDOOR FURNITURE, THEY HAVE COME A LONG WAY IN THEIR LOOK AND FEEL, AND ARE NOW USED INDOORS AS WELL.
---
By utilizing performance fabrics both indoors and outdoors, homeowners are able to carry their indoor living area colors and patterns to their outdoor spaces, lending a fluid, cohesive look.
"Most homeowners choose to use subtle colors and textures and then use throw pillows and rugs to pop in some color," Byrd says. "This keeps everything neutral and can be an extension of their indoor style."
Some of the most popular pieces of furniture homeowners like to use performance fabrics on are sofas, dining chairs and ottomans in main indoor living areas. "They are great for people who have children or pets," Potts says. "Also, some performance fabrics are fade-resistant and work great for indoor porches or sunrooms."
Fabric care
While these fabrics are tough and resilient, they will still get dirty just like any other fabric. The key is to know how to care for them properly.
According to Melissa Scott, kitchen and bath designer for By Design Interiors, the average life expectancy of a sofa is 7 to 15 years, but using a performance fabric should help extend that by several years.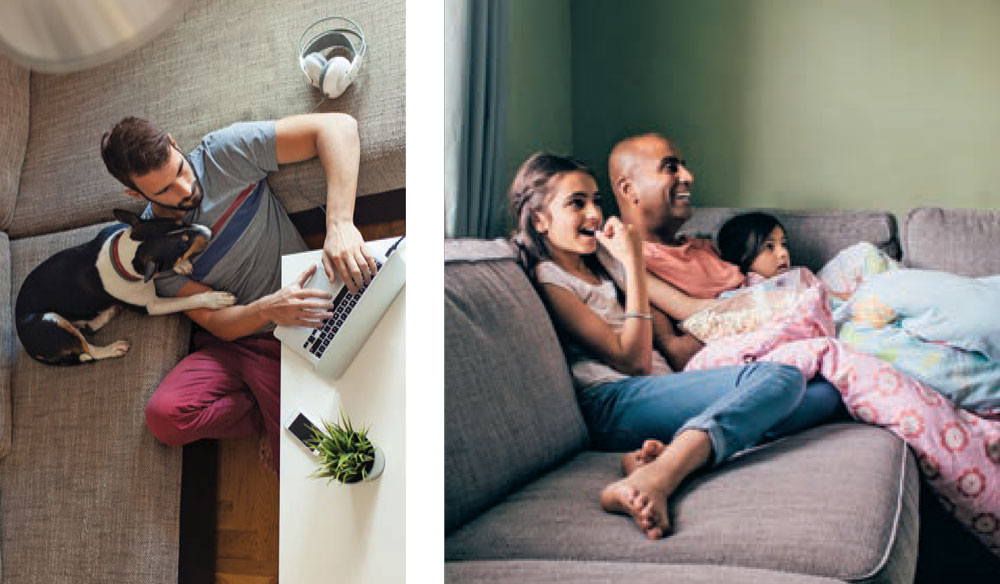 "Just like a quality padding extends the life of your carpet, so will a performance fabric on your furniture," Scott says. "Of course, normal wear and tear will vary between different consumers, such as whether or not they have children, pets or are particularly rough on their furniture."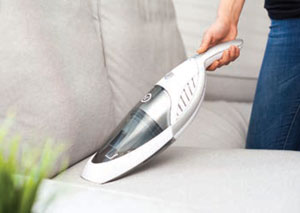 To keep your fabrics in the best shape, vacuuming and spot cleaning regularly is a must.
"Blot any spills and dab away with a damp cloth," Byrd says. She recommends mild soap and water for tougher stains, cautioning against the use of bristle brushes that can compromise the integrity of the fabric.
"Overall, performance fabrics are great for the lake community as the homes here at Smith Mountain Lake tend to see large amounts of traffic—whether it be rentals, second homes or full-time residences," Byrd says. "They hold up to large family gatherings as well as children of all ages and pets of all sizes." ✦