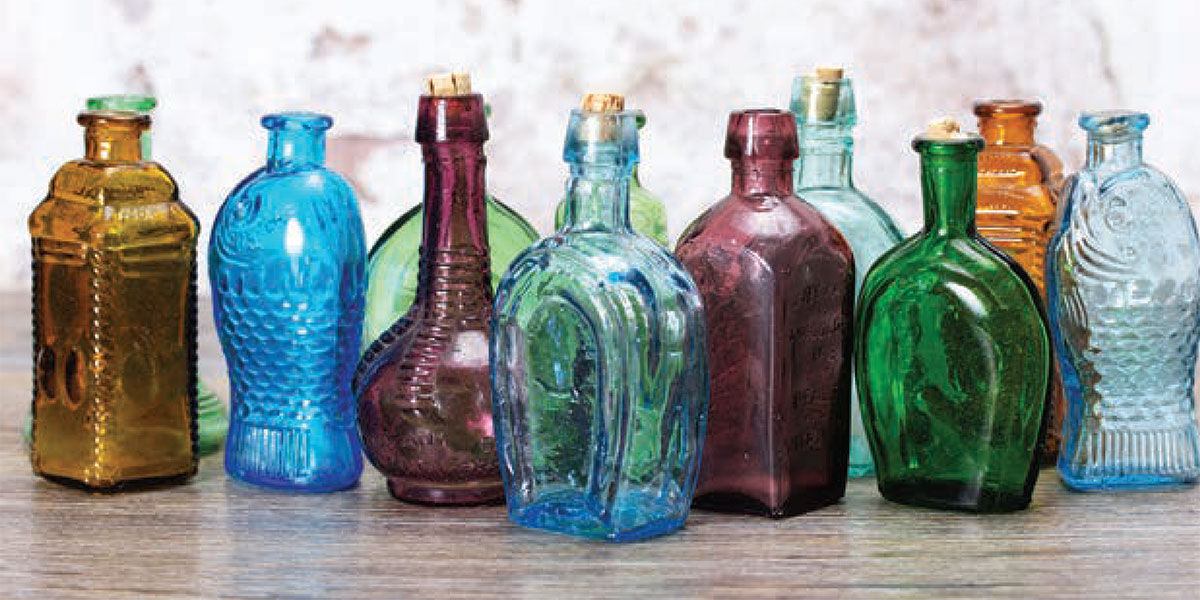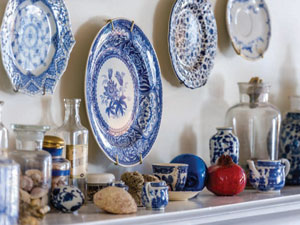 Most of us have things we've inherited or collected over time, and it can be a challenge finding ways to honor and display the things we cherish. Certain items just can't be donated or given away, but not everyone has the space or desire to dust an extensive collection. Yet no one's getting any Marie Kondo-style joy from storage tubs full of memories and collectibles, so how do you design a space which incorporates your keepsakes without inundating your decor? The key is focusing on that oft-used term, "curated"—carefully selected and thoughtfully presented items—to incorporate them into appealing home design.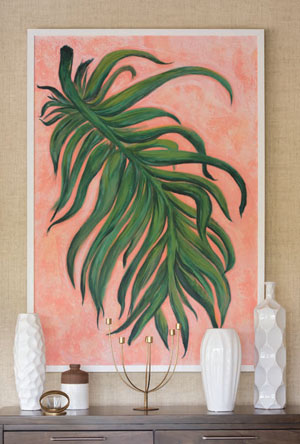 Photos! We all have so many photos, whether old ones in boxes or albums, or newer digital versions "in the cloud." It's both important and fun to have access to these memories, so how do you do that? If you want physical prints of your digital snaps, you can easily order them through websites or apps such as Shutterfly, Snapfish and Social Print Studio. There are also apps and store kiosks at some big box stores and drugstores, as well as special photo printers you can use at home. Once you've got your prints in hand, here's the easiest idea ever: Toss them in a pretty bowl or basket on your coffee table to sift through whenever the mood strikes. Many photo websites will also turn those digital memories into photo albums; simply upload your favorite shots and design a customized hardback photobook that complements your decor. Create several—the annual beach trip, a montage of Christmas mornings or birthdays—and stack them on a shelf or table. A special photo can be blown up onto canvas (especially stylish for antique photos, close-ups and landscapes) or you can digitally create a framed collage, perfect for a photo gallery along a hall or staircase.
Framed photographs are a no-brainer, but letters, announcements and playbills add style and interest. If you're an avid concert or theater-goer, a large frame full of carefully arranged ticket stubs reads like modern art. For bulkier and three-dimensional items such as keys, medals, and small textiles like antique needlework and christening gowns, use a shadow box. Modernize the traditional "dark wood and velvet" look with a sleek metal or vibrant-colored frame offsetting a crisp white or linen background (Etsy is a good resource). For best effect, keep the contents fairly simple and organized, and allow negative space around the edges to ensure that the frame doesn't shadow the item within. Hang a group of three shadow boxes along a den wall or above a child's bed. For larger textiles such as blankets and quilts, a blanket ladder is both stylish and functional.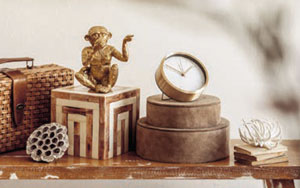 Pedestals and risers elevate both literally and stylistically. Use one for a vase, ceramic, sculpture, candlestick, or any special collectible to create a focal point. On a shelf, a riser adds visibility and interest when displaying multiple objects. The riser itself can be a collectible—a stack of antique books or vinyl records, for example—or can be made of acrylic to disappear into the background. This is a good choice when the object has an intricate design or eye-catching form. Acrylic and cube shapes add a modern aesthetic, while architectural plinths and reclaimed wood complement traditional and farmhouse or rustic decor.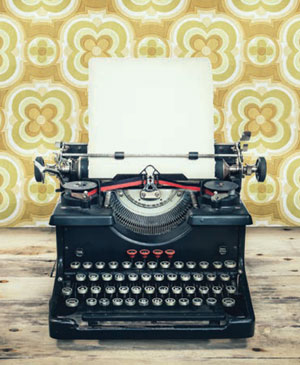 Larger collectibles are wonderful stand-alone objects. An antique typewriter, phone or transistor radio makes a statement on a shelf or occasional table. An heirloom silver trophy or punchbowl, perhaps flanked by candlesticks, will anchor a sideboard or entry table. Smaller and mid-size pieces look best in a vignette that tells a story, often by theme. (Design tip: When grouping items, visualize an asymmetric triangular shape to your arrangement, which helps create focus.) Baby shoes, an engraved baby cup, a silver spoon and a rattle nestled in a tray on the nursery shelf are a sweet little tableau. China cabinets often feature rows of china plates and crystal stemware, but what about a group of related porcelain items collected on a modern tray? While it's tempting (and somehow feels obligatory) to display an entire collection of, say, Spode or Wedgwood, the result can be cluttered. Selecting a few noteworthy and favorite pieces that don't overcrowd the space will keep your decor from unintentionally veering into a thrift store vibe. Plates and platters can be grouped into a wall display in the dining room or breakfast nook.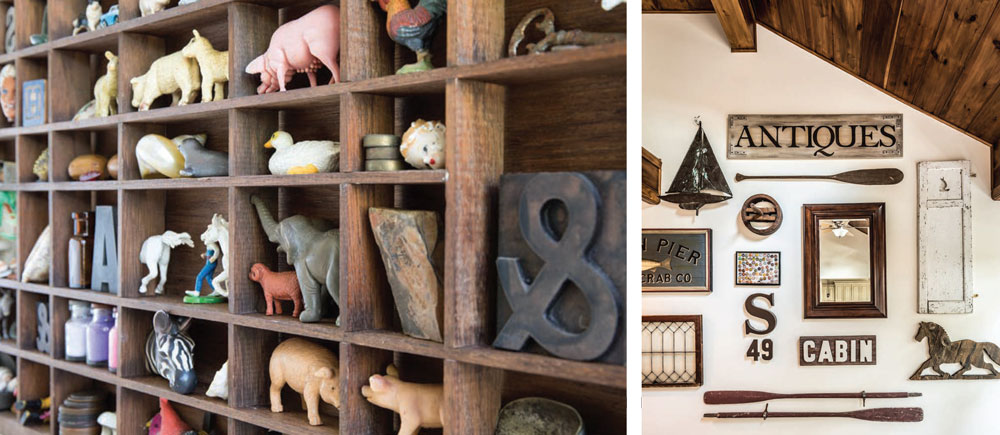 Wall displays also work well for sports and hobbies. A hanging collection of fishing rods and reels, shadow boxes of unusual or hand-tied lures, and a framed photo of the prize catch is a fun way to personalize a den or family cabin. Larger items such as vintage oars, cross-country skis, arrows, sleds, lacrosse sticks and badminton racquets add personality to relaxed spaces where family gathers.
Keepsakes run the gamut from collectible to purely sentimental, but all have value and mark a home as uniquely ours. From formal to fun, they convey meaning and give us a sense of place, belonging, joy. Thoughtful curation and creative displays will ensure your spaces are enhanced without being overwhelmed. ✦