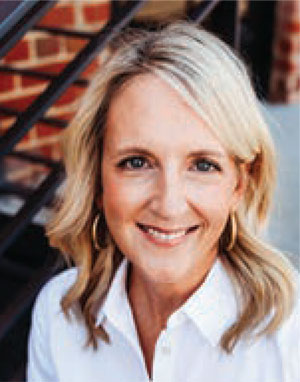 If we've learned anything during the course of the pandemic, it's that there's something to be said for making your home at Smith Mountain Lake the place you most want to be. Just ask anyone who provides home improvement services and supplies: These businesses have been busy! We've learned even more about the value of a beautiful, safe respite from it all. And we're learning the important lesson that some things are worth the wait.
In that spirit, we hope our annual issue of Smith Mountain Lake HOME is worth the wait! Here we offer ideas and inspiration to help you enhance your home, whether it's your primary residence or vacation getaway, and connect you with the resources to help realize your goals. In this issue, our feature on hardscapes explores how you can upgrade your outdoor space with installations that are part function, part beauty. Take a look at a local kitchen renovation to see what a difference updating the heart of the home can make. For a smaller-scale refresh, you'll learn about screening in an existing outdoor space, or updating a sofa with performance fabric, which, by the way, is not just for outside anymore!
Your days at the lake should be fun, too, and we offer tips for dialing up the enjoyment factor. Elevate your happy hour with our article on charcuterie boards; snacks are even more fun when artfully arranged and uniquely combined. Grill some kebabs with new, fresh-flavored recipes; food is definitely more fun on a stick! Our article on games may inspire you to try a new one on a rainy day or game night. And our feature on planning for a perfect day on the water can streamline the process of getting out the door and onto the boat—because we all know this can be an undertaking!
We are also thrilled to offer inside looks at three inspirational Smith Mountain Lake homes. You'll meet the generous homeowners who invite us in, sharing their design choices and how and why they made them. For the ultimate in-person home tour, check out the Smith Mountain Lake Charity Home tour, to be held in October, where you can visit eight waterfront homes for a good cause.
You'll find all of this and much more in these pages. Our goal is always to offer you topics and resources to help make your home the place you most want to be.
Thanks for reading!
Meridith Ingram
meridith@westwillowpublishing.com