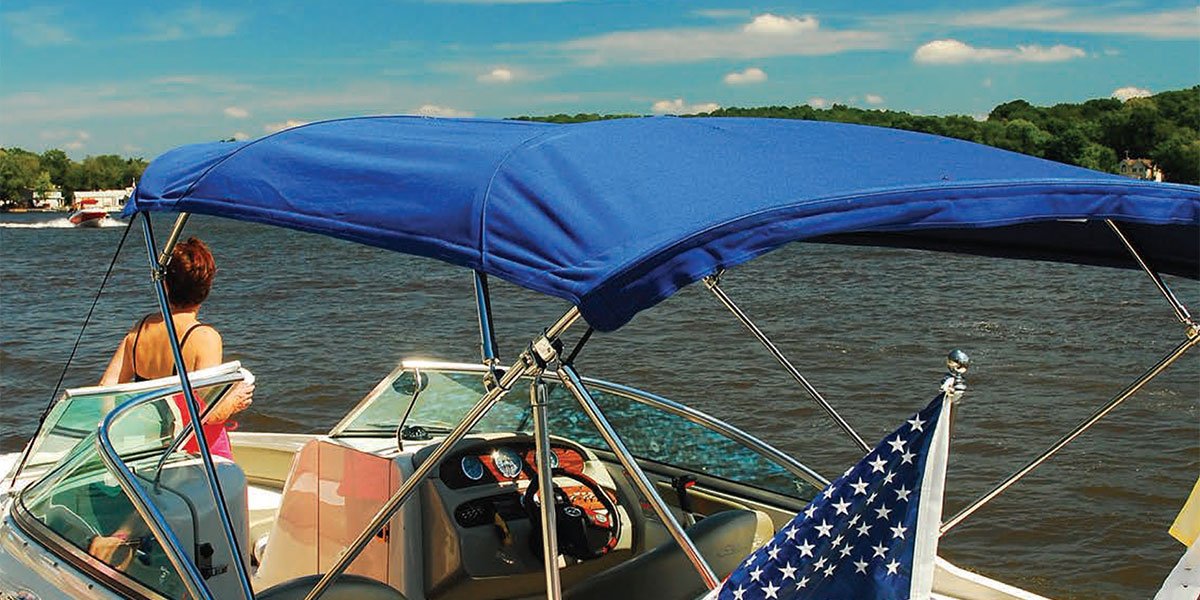 How fortunate we are to live at or visit a place like Smith Mountain Lake where the possibilities for on-the-water fun are so abundant. Veteran creators of really memorable outings know that some planning and preparation can ensure the best possible experiences for family and friends. Here are a few hints for organizing your excursions with ease.
Your bunch needs lunch
Ample food and drink are always a fitting complement to waterfront activity. Lake residents who have steep waterfront lots, though, can find that getting lunch, snacks, beverages and tableware to the dock—and leftovers back up the hill after a day of fun—can be a challenge. Whether you negotiate steps or drive an ATV or golf cart down a path, a sturdy picnic basket or canvas bag with handles will help minimize trips while keeping food fixings upright. If lunch will be on the dock, a spread of rolls, cold cuts, cheese, lettuce and tomato will let everyone fix a sandwich to their liking. Small containers of salt, pepper, sugar, ketchup, mayo and other basic condiments can remain at the dock; use moisture-proof containers to keep salt and pepper free-flowing and refrigerate other staples as appropriate.
If you'll be on the boat or perhaps beached at an island, a premade or carry-out sub/hoagie on a long baguette can be easily sliced into portions when hunger pangs strike. Sliced veggies or fruit wedges in a sealed plastic container make a good complement to (or healthy alternative for) chips. Melon chunks and bakery or home-baked cookies will suffice for dessert. Pack enough to double as a midafternoon snack.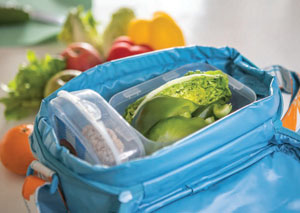 Give some thought to how perishables and beverages will be kept chilled. Some dock owners have dorm- or full-size refrigerators in their dock houses, which surely eases the challenge. A sturdy cooler that can be taken on board is essential for boat trips on most runabouts and pontoons; look for lids that lock down that can also act as a serving surface or tabletop. On-board fridges on most day cruisers and pontoons usually offer only enough cooling space for short outings with limited crew, so consider packing a stowable supplemental cooler to provide needed extra refrigeration.
Prefrozen water bottles or ice packs are effective "fuel" for your cooler, but sturdy plastic bags of ice are more flexible and double as ice for lemonade or other poured beverages; double bag to avoid a leak that will make things soggy. A supply of koozies will help keep canned or bottled beverages from losing their appeal before they're fully consumed; stock them in a plastic bag or container on the boat, and another in the dock house. Be sure to include nonalcoholic thirst quenchers—especially the favorites of your designated skipper.
Think ahead about trash collection and removal and bring along sturdy plastic bags to line whatever receptacle fits handily aboard the boat or on the dock (five gallon buckets work well). If you prefer "going green," labeled containers for cans and plastic bottles will preclude the unpleasant task of sorting through the trash at day's end to separate out the recyclables.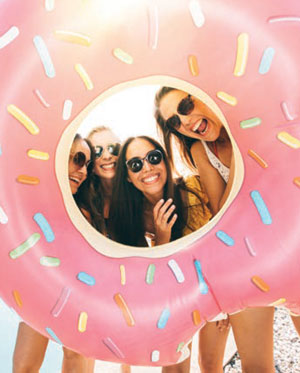 Get into the swim of things
Whether the swimming will be off the dock, off the boat or at an island beach, a selection of floaties and water toys always adds to the fun. Check local stores or online for the latest styles of noodles; it's hard to have too many, and they can be tucked away under boat seats and hatches or corralled in dock-house storage racks you can custom build. If your toy inventory includes blow-up rafts, "character" floats or tow toys, invest in a battery-operated air pump, for electrical safety and use in the boat or on the beach. That way you can transport the blow-ups in space-saving deflated mode and quickly inflate them for waiting users. And don't forget to bring along a few extra towels. Stowed out of sight to stay dry until needed later in the day, they'll be a hit with swimmers who get theirs soaked.
A number of innovative new lawn and beach games are on the market, so search online for one or two that will be right for your mix of adults and kids—a new game always adds appreciably to the fun. Keep ease of storage and transport in mind as you make your selections. Also, several variations of sun-pad floats are available. Ask the staff at Bridgewater's Smith Mountain Wake Shop what's popular, or go online, paying attention to the user reviews. Think ahead about how you'll store a large, rolled sun pad between uses, and secure it aboard the boat if transporting it to your favorite anchor-and-swim spot.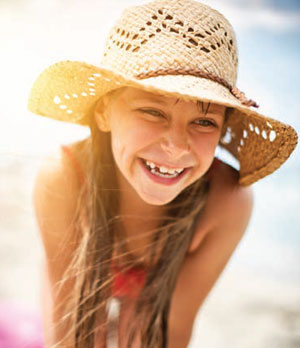 A few safety precautions
Your routine boating safety and wellness preparations should include bringing along a lake map, a fully-charged cellphone, plenty of beverages for hydration and enough strong sunscreen for repeated post-swim applications. On hot days, sun-shielding hats and extra sunglasses—for the "I forgot mine up at the house!" crew members—may come in handy. In fall or spring, windbreakers and lap throws will help fight off chilly breezes, unexpected cloud cover and late-day temperature drops. Keeping a selection of chilly weather items in a dry locker aboard during the off-seasons means you don't have to pack them for each outing; removing them during summer heat makes more room for swim toys and the like, and helps avoid mildew.
Passing afternoon thunderstorms are fairly common on Smith Mountain Lake, especially during July and August, so boaters who will be out late in the day need to prepare. How little shelter your boat offers dictates how much rain gear you may need, but remember squalls can produce bursts of near-horizontal rainfall. Take along a weather radio or download a good weather radar app on your phone. If lightning is nearby, get to shore immediately and let the storm pass. It's doubtful there's a dock-owner on SML who would object to your seeking refuge at their port-in-a-storm.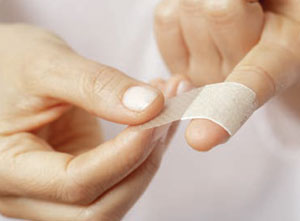 Every boat's kept-aboard gear should include a waterproof container of first aid supplies—commercially available in well-marked plastic kits, or you can create your own by packing key items in a Tupperware-style waterproof container. A duplicate in the dock house is a good idea, too, in case someone gets injured when the boat is away from the dock. At a minimum, each kit should include bandages of several sizes, gauze pads, scissors, an elastic sprain wrap, wire snips (for fishhook removal), antiseptic ointment and a pain reliever of choice. And make sure someone besides the captain knows where to locate first aid supplies in an emergency.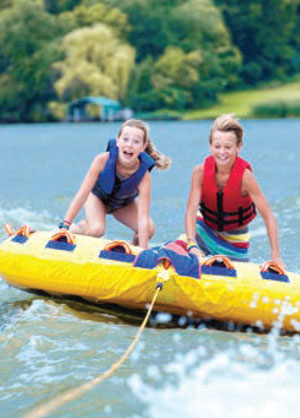 Enjoy the lake safely and responsibly
Fun on the water comes in varieties to suit most every family. Remember that everyone wants and deserves to enjoy their day dockside or afloat, so keep others in mind as you engage in your favorite activities. Operate your boat or personal watercraft with utmost respect for others who are on, in or near the water. When towing tubes, boarders or skiers, stay well away from obstructions like docks, markers and other boats. If you're towing surfers or operating a large cruiser, remember that your wake can be dangerous and destructive. Avoid making wakes in narrow creeks and coves. Remember that multiple passes along the same section of shoreline will surely irritate homeowners. And keep your music low enough that it won't assault others nearby.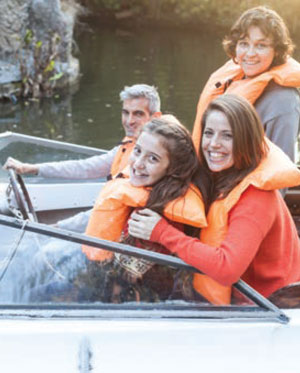 Boat owners should also remember that crew safety is paramount. Whether your day will be spent on the dock or out on the water, children 12 and under should be wearing properly-fitting life jackets at all times. Even kids who swim competitively need this precaution; lovely as the lake is, it is not a life-guarded swimming pool with the bottom clearly visible. Accidents can happen. As the dock or boat owner, you get to set the personal flotation device (PFD)-wearing policy for your young guests. Make wearing life jackets part of the fun and, in so doing, help protect children from falling victim to a preventable, life-altering water disaster.
Prepare for every boat ride by putting life vests for all the adults out on deck where they can be easily accessed if needed. Boating accidents rarely grant time for digging under seats to find a PFD for everyone, and properly donning a life jacket in an emergency—especially if you've been thrown into the water—is far harder than you think. (Try it sometime during a casual swim session and see for yourself.) Boat owners can set a terrific example by wearing their PFDs and encouraging guests to do the same.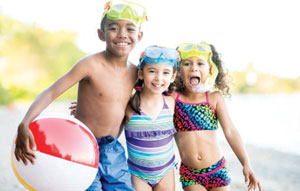 Water fun is memorable fun, and Smith Mountain Lake is all about making memories that can be cherished for years to come. A bit of planning and preparation, plus attention to some safety and courtesy basics, can amp up everyone's enjoyment and make the outing less stressful for its hosts. Get out there and enjoy! ✦